Back In Time: The story of a Prisoner of War survivor from Shepton Mallet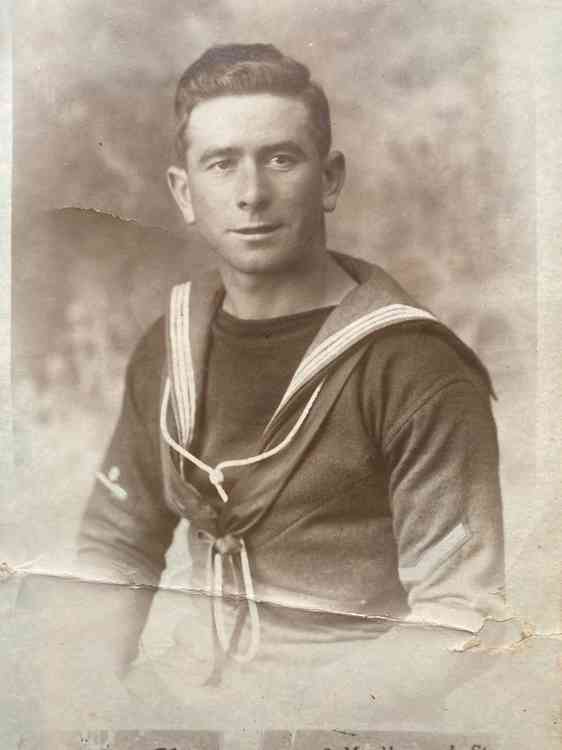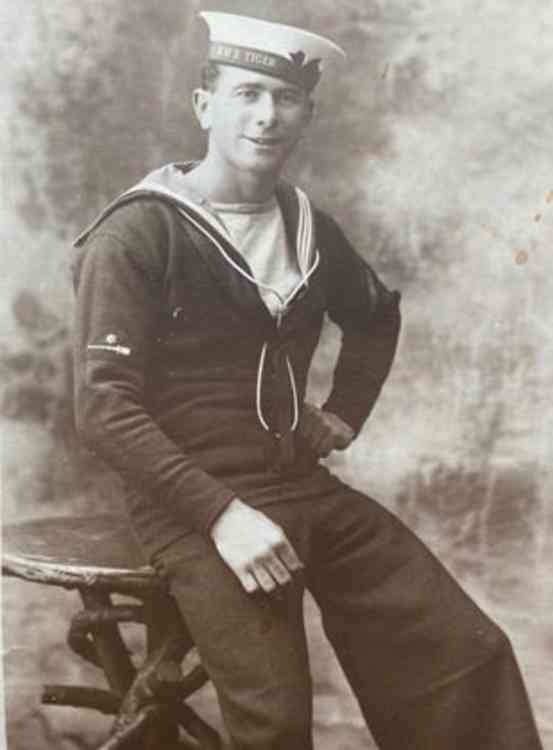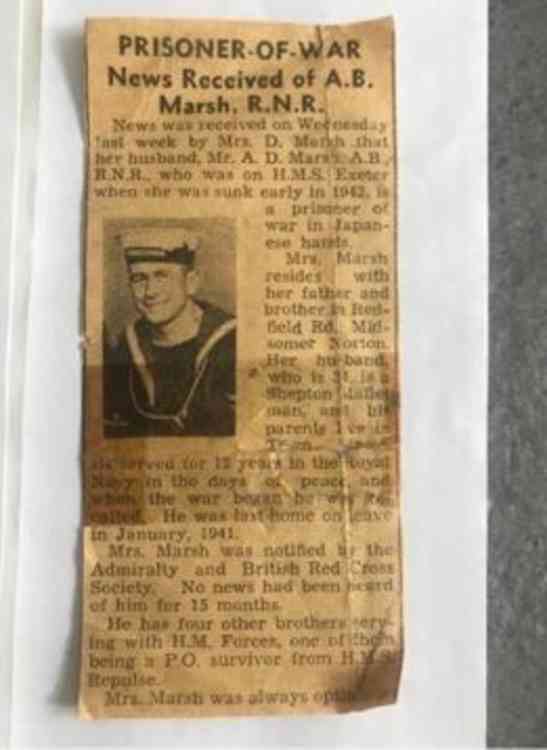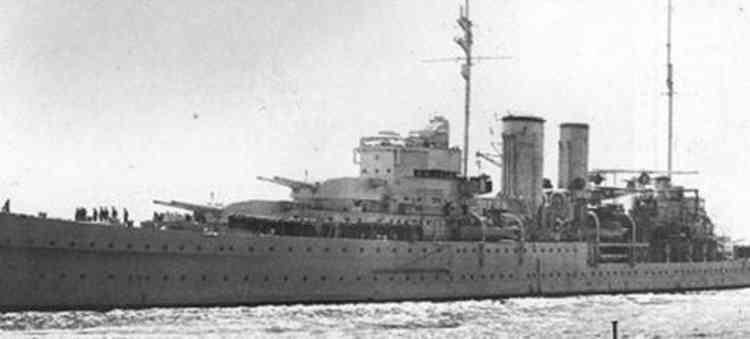 Shepton Mallet is a place full of history, whether that be going back hundreds of years or a handful of decades.
Today we launch a new Back In Time feature, where Shepton Mallet Nub News looks at people, places and events that have shaped our town.
In the first article, Joanna Matthew examines the story of a Second World War Prisoner of War survivor - her grandfather.
My name is Joanna Matthew and I live in Shepton Mallet. In 2011, I decided to research my Grandfather's history. He was called Arthur Douglas Marsh, but he was known as Doug or Dougie. He was a Shepton lad his whole life, as was his family. He had one child, my father, Terence Marsh, born in 1949. Doug died in 1974, aged 67, when I was only a year old, but I knew from a young age that Doug was aboard HMS Exeter during the Second World War when she was sunk by the Japanese at the Battle of Java Sea at 9.30am on March 1 1942. This event was to change his life forever.
Doug was held as a Prisoner of War (POW) by the Japanese for three and a half years. He was away for five years in total, with no word from Doug for nearly two years leading my grandmother to believe he had been killed. My grandfather rarely spoke of his experiences as a POW, only mentioning snippets such as having to eat cats, dogs and rats, being severely beaten, starved and used as slave labour. He recalled the extreme cruelty and brutal treatment at the hands of the guards and one in particular. Later, I would discover this guard was called Yoshida, also known as Goldie or Goldtooth. This man was the arch villain of Macassar, a brute who carried out sadistic heavy beatings and petty torture and who by his influence was responsible for the majority of deaths by inflicting excessive hard work and by stopping medical supplies in any quantity into the camp. Yoshida was executed for war crimes on May 16 1947.
During my research, the more I read the more I realised how incredible the story of HMS Exeter and the Battle of Java Sea was and how even more incredible it was that any of the lads survived the brutality of Macassar camp. Finding details of the survivors of this secret camp proved especially difficult. Struggling to find any mention of my grandfather, I eventually found from National Archives his Japanese index card which confirmed he spent the whole of his captivity at Macassar. My grandfather never mentioned where he was imprisoned. I also came across a contact number for a wonderful and very knowledgeable man called Tom Jowett who is Vice Chairman of the HMS Exeter Association. Tom was the son of an Exeter lad and was running the HMS Exeter and Macassar Camp reunion group. I wrote to him asking if anyone could remember my grandfather. He replied informing me that only a handful of Exeter lads remained alive and it was highly unlikely anyone would remember Doug, but it was worth a shot. He suggested putting my grandfather's name on the reunion invites to see if it triggered any memories.
I had forgotten all about my plea for information, when a few weeks later I received a phone call. An elderly lady asked if I was the granddaughter of Doug Marsh and introduced herself as Joan Rowse. She said, "Of course I know Doug, he saved my husband's life"; her husband's name was Cecil. Doug had spoken of a best friend, though never mentioned his name, and how they had kept each other alive in the camp. This was an incredible moment and a discovery that I could not have anticipated.
Joan told me how in his last year of imprisonment Cecil had been dying of Beri Beri, a disease that causes the body to bloat to extreme proportions. This was around January 1945, a period when disease was rife in the camp. This was also when Doug took a huge personal risk and traded his wedding ring with one of his Japanese captors in exchange for Vitamin B tablets that he would use to save Cecil's life. Cecil lived many more years until he died in the 1990s.
This trade was not as simple as we may think. The fact my grandfather even had his wedding ring after three years of captivity was a miracle. The Japanese stripped the lads of everything as soon as they were taken from the sea, Cecil mentioned this in his letter home. In camp, the lads wore only a small loin cloth. Hiding anything was punishable by severe beating or death, so Doug had taken a huge risk in keeping his wedding ring, his only connection to home.
The story doesn't quite end there. I accompanied my parents to meet Joan and her children, it was an emotional and quite surreal meeting. The family had always known this story and what my grandfather had done, but Doug had never mentioned a word to anyone. Joan showed us a letter that Cecil wrote shortly after being liberated from the camp, in which he described how Doug had saved his life but would not accept any reimbursement for his wedding ring. He promised Doug a fat goose on their return to England. On reading this my father gasped; as a child his family received a goose every Christmas but never knew where it came from. Now it was clear that it had come from Cecil's home farm in Cornwall.
Liberation
After the lads of HMS Exeter were liberated, they remained in Macassar for three weeks, until on September 24 they boarded HMS Maidstone bound for Freemantle in Australia where they would recuperate before returning to England. The lads were in a such shocking state and would not have survived the long journey to England, nor were they ready for British eyes.
The lads arrived in Freemantle to a hero's welcome and many like my grandfather stayed in the homes of local families who cared and nurtured them back to health. There is no way the lads would have survived the journey back to England without them. Some Exeter lads decided to go back to Australia and live after returning to England and finding homes and relatives lost and remembering the warm welcome given to them in Oz they left British shores once again.
It is worth noting that when my grandfather and other POWs arrived in Portsmouth, England, on December 11 there was no grand welcome awaiting them. According to one survivor, only the captain of HMS Exeter's Marines was there to greet them. The lads were advised not to tell anybody, particularly their family and friends, about their experiences. Whether this was an official command or just an agreement between themselves is open to debate. Officially, this was to protect family and friends from being upset.
HMS Exeter Reunion
Since discovering my grandfather's story, I have attended the HMS Exeter annual reunion weekend held around March 1, the date of the ship's sinking. The group meets for a service at Exeter Cathedral where HMS Exeter has its own chapel and stained glassed window.
Through this group, I have been incredibly lucky to meet some of the survivors, although all now sadly passed away. They were the humblest of men I have ever had the privilege to know. Many told me their stories, always away from the ears of their own families. Stories that were truly shocking, but always told with added bits of humour and laughter as they recalled the tricks they played on the guards while out working in the jungle or laying the runway at Macassar, or the counting skills of the guards while lining up at Tenko (rollcall).
I have vivid memories of these elderly Exeter lads chuckling away and looking at each other as they retold those stories. Their camaraderie and the unspoken communication they had with each other was so clear to see as of course only they themselves could possibly understand the life-changing events they had survived. Each and every story, however horrifying, was always full of the love and deep comradeship for each other. And despite being well into their 90s, their zest for life was undiminished. I would retire to my bed hours before them simply unable to sustain their pace while they continued into the early hours, with the help of a tot of rum or two, chatting and evn dancing.
It seemed so sad to me that did they did not feel able to talk to others until very late in life. Of course, the trauma we now know as PTSD as well as the long-term effects of tropical diseases, starvation and torture must have greatly affected these men. The admiration I have for them is beyond words. Not only this, the friends I have made with the families of the lads are friends for life.