Parkrun appeals for joggers to run to its aid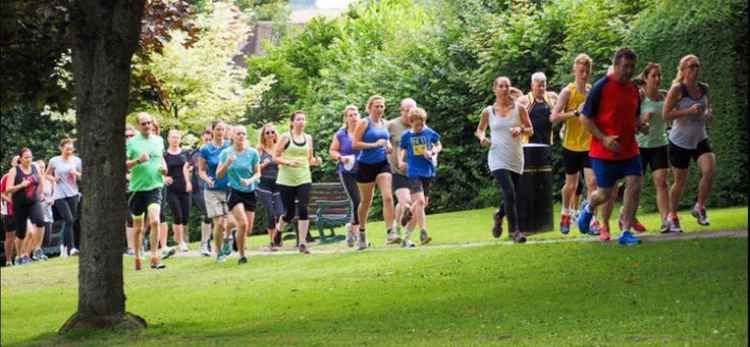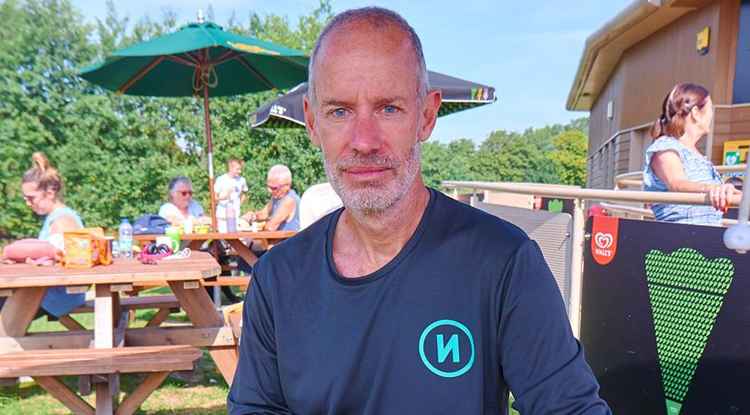 Parkrun is appealing to runners to support it in its effort to restart events in June.
Organisers plan to restart the famous free Saturday morning 5k events across England on June 5.
The Parkrun in Shepton Mallet's Collett Park (and others across the country) was cancelled last year due to coronavirus restrictions.
Parkrun founder Paul Sinton-Hewitt said: "I am calling on the entire parkrun community to help support our efforts to return on Saturday June 5.
"If you can influence and encourage your local landowner to confirm permission quickly, please do so.
"If you'd like to volunteer, let your local event know.
"If there is anything at all that you think that you can do to help your local team return, please get in touch with them."
CEO of Park, Nick Pearson, said that is is essential all adult races begin together.
He said: "Unlike junior parkrun, which can return in phases, our 5k events need to all come back at the same time, with the definition of 'all' probably being something north of 90 per cent.
"This is due to the relatively large attendances, and significant opportunity for tourism, meaning that if only a subset of 5k events opened they would very likely be overwhelmed with unmanageable levels of attendance."
A letter to landowners
Earlier today (April 27) the organisation wrote to landowners presenting a detailed, evidence-based rationale for why, when, and how parkrun events should return. You can read the letter here.
Mr Sinton-Hewitt said: "We wrote to the landowners of all 589 5k events in England, requesting their permission to once again hold parkrun events on their land.
"Over the course of the pandemic we have sought to be as transparent as possible, to keep the community informed of exactly what is going on.
"We are committed to maintaining that openness, and will be providing regular updates on the status of these permission requests over the coming days and weeks.
"The past year has been difficult for everyone and, clearly, some things have changed.
"In a few instances, the spaces we previously used for events have altered (some have become a temporary Covid-19 vaccine centre for example), and it would no longer be possible to hold our events in the same location.
"Where this is the case, we are working with local authorities to understand alternative options, or to continue to wait patiently for the situation to change such that we can return.
"In the large majority of parkrun locations however, we are confident that parkrun events will be able to return, and we look forward to working with landowners to get those events back on Saturday June 5.
Covid-safety measures
Parkrun has created a Covid-19 Framework which it says all parkrun event teams are required to read, understand and agree to.
This includes event delivery instructions and specific information on how the virus can spread.
More than 600 parkrun events have already returned internationally, in countries including Australia, New Zealand, Japan, and Russia, as well as in Guernsey, Jersey, the Isle of Man and the Falkland Islands.
Professor Dame Sally Davies, former Chief Medical Officer for England, and current Master of Trinity College, Cambridge University, said: "Parkrun communities should take confidence from the findings that walking, running, jogging or volunteering at parkrun is likely to be very safe.
"Now, more than ever, we need parkrun to improve our nation's public health and happiness.
"Our wellbeing, physical health and mental health depend on us being active and being together, in line with the government's guidelines and parkrun's Covid-19 framework."
A cautious return
Mr Sinton-Hewitt admits that he has been worried about the event's return and that the next few weeks will be critical for the organisation.
He said: "Ever since the first lockdown began I have been worried about whether or not parkrun would survive.
"Whether or not your home event is in England, it is no exaggeration to say that the next few days and weeks will be critical for the entire parkrun movement."
Parkrun has taken a cautious approach to its return. The proposed date of June 5 is three Saturdays after Step 3 of the government's roadmap which will see social restrictions further eased.
Mr Pearson said: "Our experience from the autumn demonstrated that in the absence of other, similar, events taking place, it is difficult to generate the level of support and permissions required to return.
"We therefore don't think it would be fair or appropriate to attempt to return too early.
"With all the available information, we have determined that Step 3 presents the most realistic time for our 5k events to reopen, particularly when consideration is made to the significant number of external stakeholders whose support we also need.
"At this stage, and with the return of other large gatherings at both indoor and outdoor events, we expect there will be a much greater confidence in, and support for 5k parkrun events returning."
Keeping parkrun part of the community
Parkrun is widely praised for its innovative approach and the strides it has made in opening up running as an inclusive sport for all levels.
There are now 589 5k parkrun events in England alone, with an average attendance of 263 walkers and runners, and more than three million people registered to take part.
Mr Sinton-Hewitt said: "I have always thought that parkrun represents the best of humanity.
"The positivity and togetherness, the support, the warm encouragement.
"The opportunity to escape, to connect with nature, to find health and happiness through regular community physical activity.
"We need all of that right now. More than ever."