Shepton Mallet left in limbo as government delays next levelling up fund round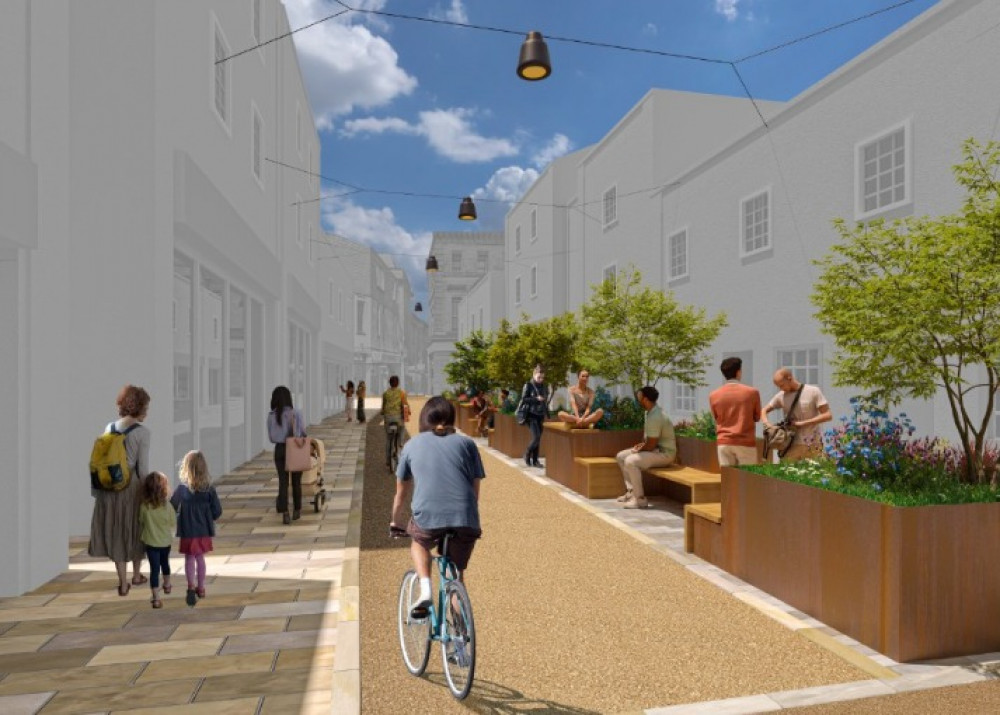 Artists Impression Of Enhancements On High Street In Shepton Mallet. CREDIT: Mendip District Council.
The future of community projects in Shepton remains uncertain due to a lack of information about the next round of the levelling up fund.
Communities under-secretary Dehenna Davison MP stated in early June, "We are currently reflecting on the lessons learned from the first two rounds of the fund, and we will be making an announcement on round three shortly."
Previously, Somerset received funding from the first two rounds of the levelling up fund for projects like road improvements in Bridgwater and a new health and social care academy. However, no details have been released regarding the third round, affecting projects that failed in previous bids, including those in Shepton.
The joint bid by Mendip District Council and Sedgemoor District Council, aimed at public realm improvements and active travel schemes in Cheddar, Highbridge, and Shepton Mallet, was acknowledged by DLUHC as "relatively strong." Yet, the bid lacked "more consideration of any alternative options" and a "more coherent economic case," according to the department.
Somerset Council, which took over the roles of previous local authorities in April, has received no government guidance on when the third round of funding will open or the criteria for future bids. "No information has been made available on when round three of the levelling up fund will open for bids, nor any criteria that would form the basis of the bid," confirmed a council spokesperson.
MP James Heappey criticised the original proposals as "unimaginative," suggesting potential obstacles for resubmitting similar projects in the third round.