Mendip marks Holocaust Memorial Day 2023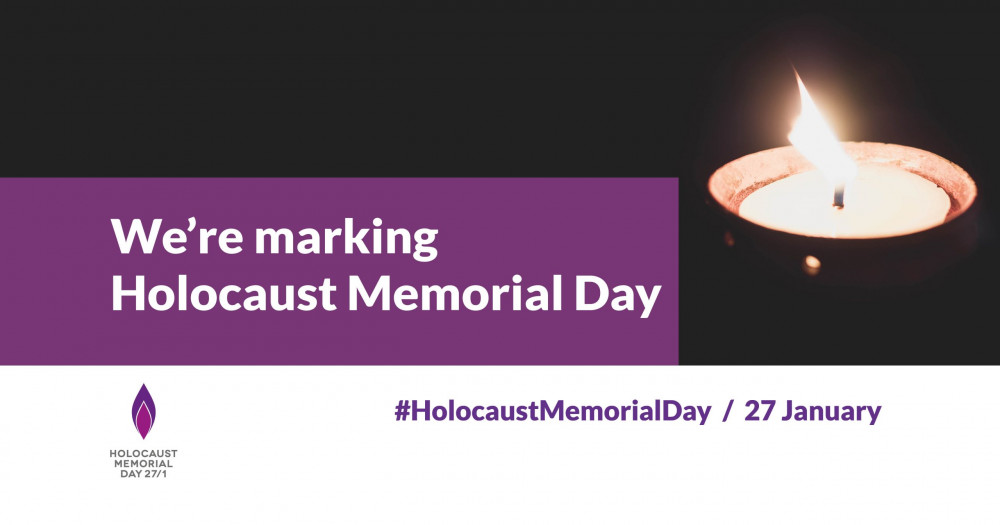 Mendip marks Holocaust Memorial Day 2023
Holocaust Memorial Day (HMD) takes place on 27 January. It's a day which commemorates victims of the Holocaust and subsequent genocides.
Mendip District Council will be joining the nation in marking the moment. We will fly the union flag at half-mast at our offices in Shepton Mallet.
Mendip's Deputy Chief Executive, Tracy Aarons, will light a candle at 4pm in remembrance of those who died, and to symbolise a stand against all prejudice and hatred.
Cllr Liz Leyshon, Portfolio Holder for Corporate Services and Projects, said: "We support this important Memorial Day to ensure the Holocaust, Nazi persecution and genocides are never forgotten.
"Each and every one of us has a responsibility to ensure that history does not repeat itself. We all have the power to decide what is right and wrong and act against identity-based hate.
"I will be attending the Somerset Holocaust Memorial Day commemoration event in Taunton with a number of my councillor colleagues, and everyone is of course welcome to join."
This year's theme is 'Ordinary People'. It highlights the ordinary people who let genocide happen, who actively perpetrated genocide, and those who were persecuted. The organisers of the event believe that the ordinary people of today can make decisions to challenge prejudice, stand up to hatred and speak out against persecution.
Mendip residents can also explore the theme and join the national ceremony live online on Thursday, 26 January at 7pm here: www.hmd.org.uk/ukhmd.
Alternatively, you can attend the Somerset Holocaust Memorial Day in person at St John the Evangelist in Taunton, from 12.30pm-13.30pm on 27 January. Full details of the event can be found here: www.hmd.org.uk/activity/somerset-holocaust-memorial-day-event-2023.