Creating 'Sovereign Nature': Free Puppet-Making Workshop in Shepton Mallet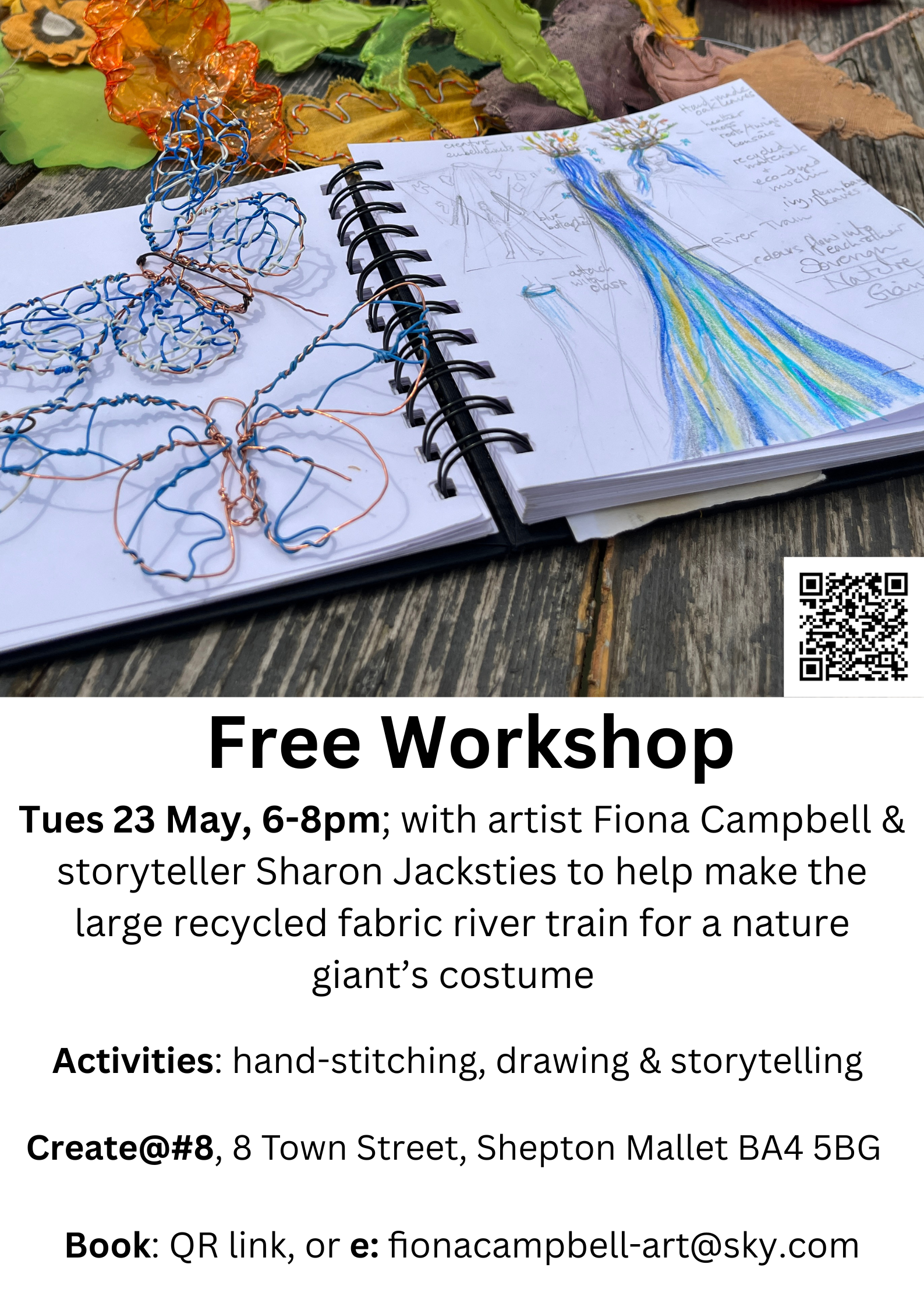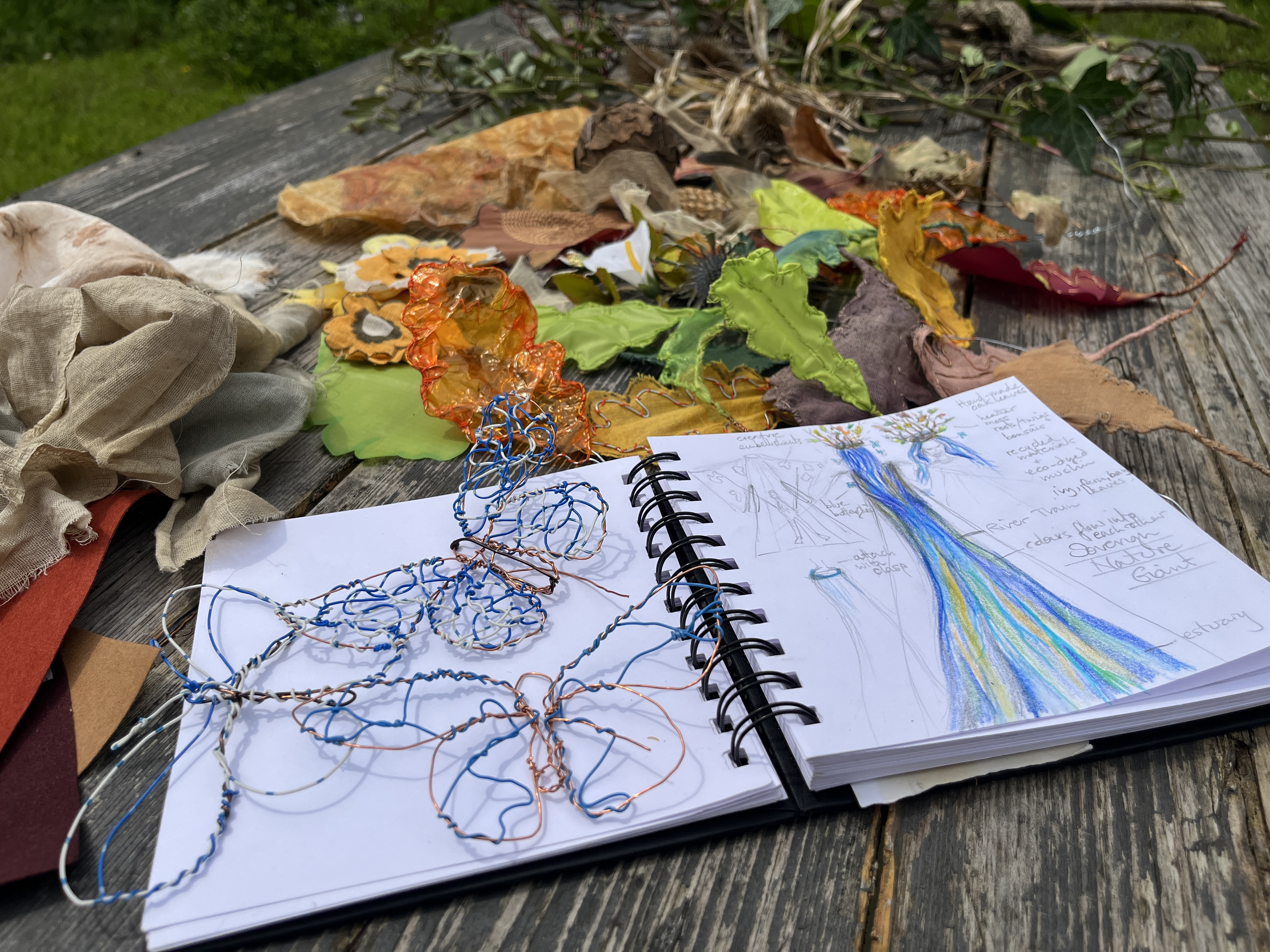 Join artist Fiona Campbell and storyteller Sharon Jacksties to create the river train costume and additional embellishments for a giants gown.
This FREE Workshop is for an ACE funded project to create a processional giant puppet 'Sovereign Nature' via Spoken World, for upcoming Somerset festivals in June/July. 'Built by a professional giant maker Jem Dick, Sovereign Nature's costume will be created with textile artist Fiona Campbell, project director/storyteller Sharon Jacksties and community groups. '
Fiona is creating parts of the costume using recycled/found materials, and currently working on the oak copse crown/headdress comprising handmade leaves, and eco-dyed fabric. Spoken World is holding several community workshops starting in May to involve the community in the making process.
WORKSHOP: Tuesday 23 May, 6-8pm; with artist Fiona Campbell & storyteller Sharon Jacksties to help make the large recycled fabric river train for a nature giant's costume. In this free community workshop the making process will include storytelling and sharing stories about Nature - reviving the age-old practice of telling/listening whilst making. The more hand-stitchers the merrier, so do join us! We'll also be doing some drawings of Somerset's endangered creatures on fabric for the giant's dress sleeves.
VENUE: Create@#8, 8 Town Street, Shepton Mallet BA4 5BG.
Book: eventbrite
Sovereign Nature Events: 10/6 Taunton Green Fair, Castle Green, Museum of Somerset, Taunton; 11/6 The Green Scythe Fair, Thorney Lakes; 15-16/7 Pitchfolk Festival, Sedgemoor. Plus various residential care homes..