Revealed: Line-up for Shepton Snowdrops Festival 2023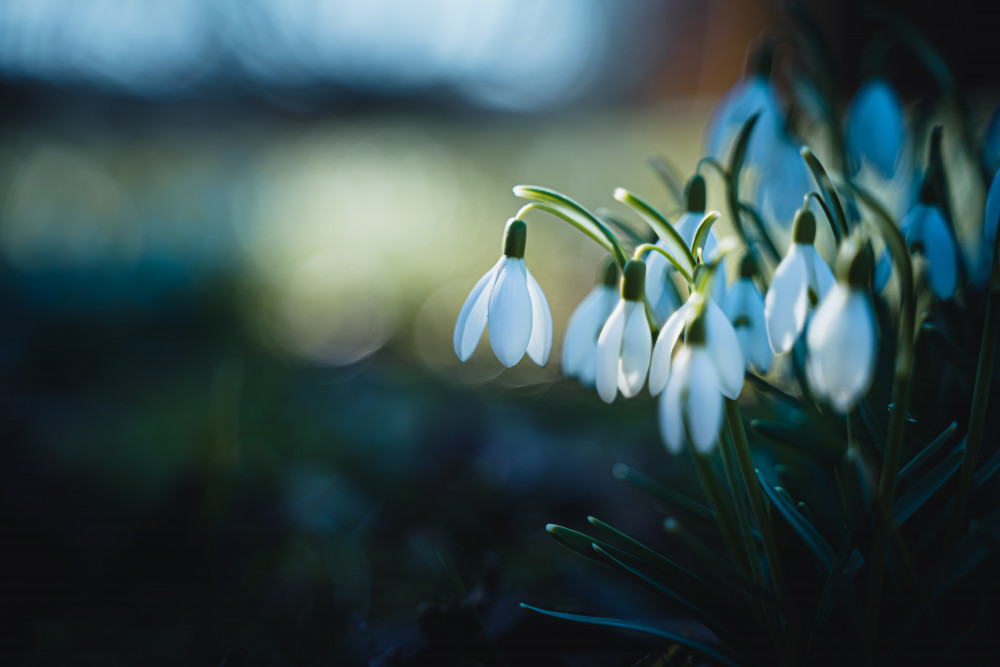 Anticipation is building for the 2023 Shepton Snowdrops Festival. With a more extensive programme than ever, this year's Festival promises to be the best yet with something for everyone; gardeners, galanthophiles (snowdrop collectors), art and craft lovers, visitors, families and children.
Amanda Hirst, one of the Directors of Shepton Snowdrops, says the Festival is unique: "We're proud of the variety and diversity of the programme this year.
"There's something to appeal to everyone and we've worked hard to keep a good balance between a local community event and one that reaches out to a much wider audience. This year we're expecting groups of visitors from Austria and the Netherlands.
"One of our aims has always been to bring people to the town to enjoy its history, our heritage and the warm welcome Shepton Mallet has to offer. James Allen, perhaps the most famous galanthophile of all and known to many as the Snowdrop King, was born and lived his entire life here, making us proud and determined to claim the title of Snowdrop Town legitimately."
This year the Festival spans almost a full week with special events to occupy children and families during half-term and some exciting new additions for the grown-ups .
A wonderful private garden never opened before, will welcome visitors to enjoy spectacular swathes of Galanthus x valentinei 'Compton Court, specially bred and named for the garden.
The Organic Garden at Yeo Valley opens once more as part of the Festival, and Paula Carnell, Head of Beekeeping at the Newt, will talk about the connection between these early spring flowers and bees.
The programme for 2023 includes:
Monday 13 – Thursday 16 February: Events for Children and Families
Storytelling and tall tales, fairy dust with the fairy godmother, and family heritage walks.
Monday 13 – Sunday 19 February: Drawing, Tea Party and Walks
Drawing on in Collett Park, Snowdrop Tea Party for Over 55's, and Snowdrop Walks.
Thursday 16 February: Talk by Paula Carnell, Head of Beekeeping at the Newt
'Song of the Snowdrops' – the connection between early spring flowers and bees'.
Saturday 18 February: The Art Bank Floral Ball
Music and entertainment with the amazing Mobius Loop.
Friday 17 – Sunday 19 February: Main Festival Weekend
Snowdrop and plant sales; seed swap; art and craft; workshops; 2023 Poetry and Photography Competition Finalists and prize giving; James Allen and his family legacy; church and chapel services and lots more…
Friday 17 – Sunday 19 February: Special Snowdrop Garden Openings
Two very special snowdrop spectacles, the first at The Organic Garden of Yeo Valley Organic at Blagdon, recent Chelsea gold medal winners and the second a private garden with its very own named snowdrop, never opened to the public before.