Exciting lineup of events in Shepton Mallet: Unleash fun and adventure this weekend and half-term break!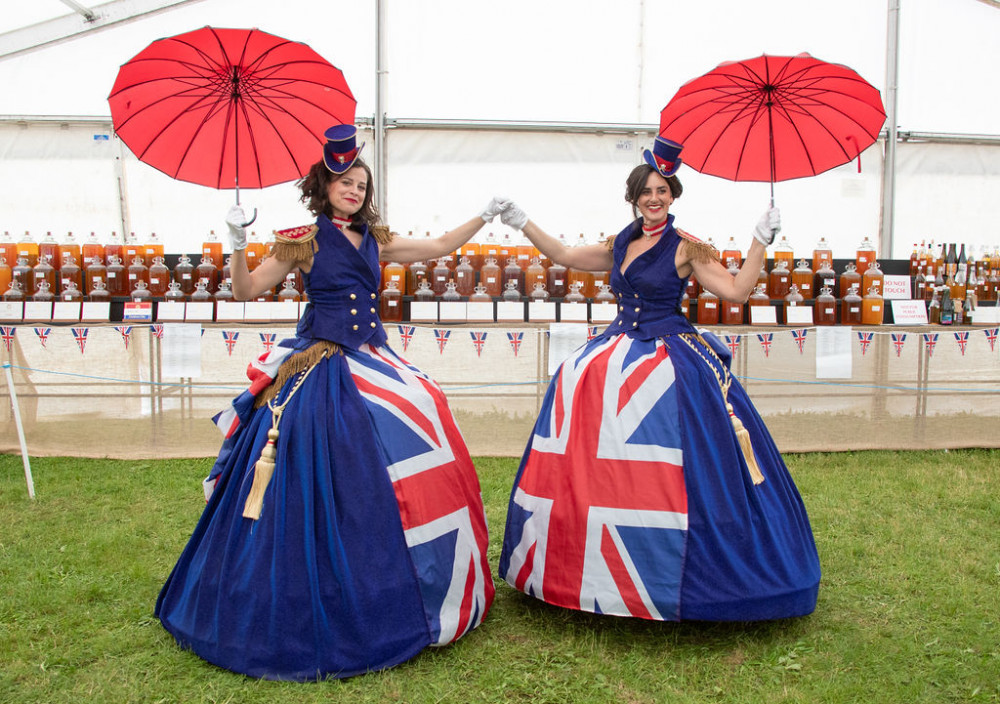 It's back! The Royal Bath and West Show
Are you looking for exciting activities to enjoy in Shepton Mallet? Look no further!
We've curated a list of events happening over the weekend and during the upcoming half-term break. Whether you're a fan of music, history, family fun, or the paranormal, there's something for everyone in our area.
It's a big week for our What's On sponsor, the Bath and West Showground as the Royal Bath and West Show gets underway this half-term. Running between 1–3 June 2023, visitors of all ages can look forward to some exciting new attractions alongside old favourites.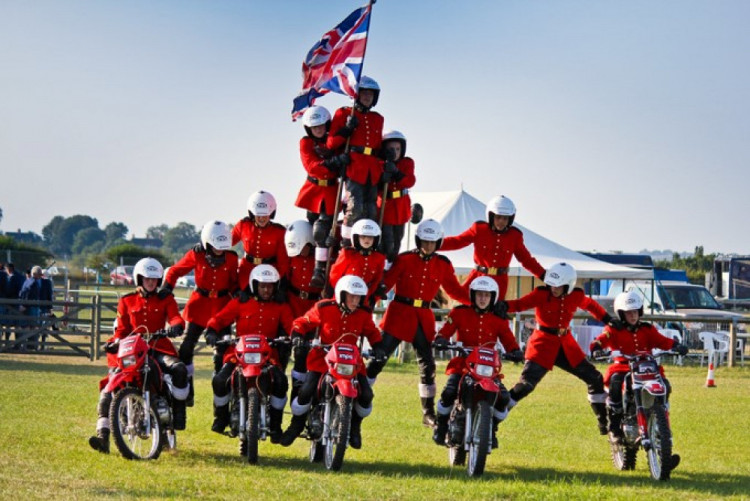 Older children are bound to be thrilled by the tree-cutting skills of the Dorset Axemen, returning for another year; and wowed by the performances of the Main Ring attraction, the Imps Motorcycle Display Team.
You won't want to miss the enhanced Sports Village, which, with support from Bath Rugby Foundation and Shepton Mallet Football Club, is bound to bring out the competitive spirit in everyone. The Main Ring will also be the place for animal-lovers, featuring daily displays from Pawsability Dog Agility and the Pony Club Games finals. The Heavy Horses will also make a welcome return, if you prefer animals with four hooves and a mane. Senior members of the family (or car enthusiasts of any age) will love the spectacular vintage vehicle parade, another Main Ring attraction. After the thrills of the Imps Motorcycle Display Team this will be motoring at a more leisurely pace!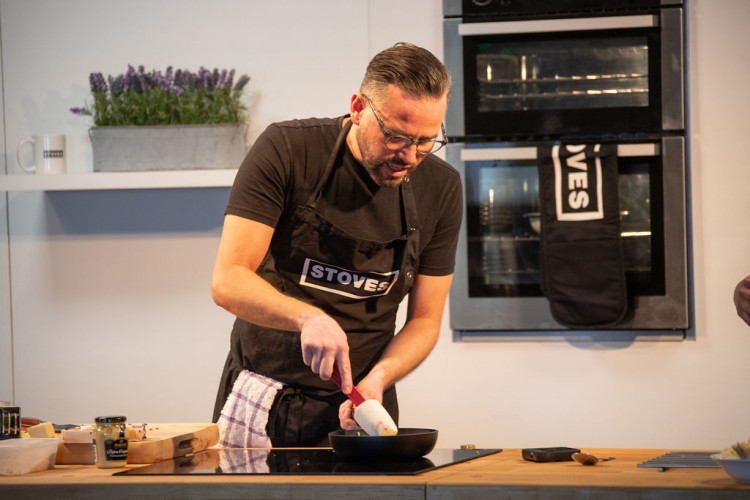 Food and drink are always at the heart of the Show, and after its successful 2022 debut the Great British Kitchen returns, with another exciting line up of chefs providing free-to-attend live cooking demonstrations.
The three days will be hosted by Lisa Cadd, the 'Fuss-Free Foodie', who will be joined by Cocktail mixer Andy Clarke. The Royal Bath & West Show is delighted to welcome Matt Tebbutt of Saturday Kitchen Live and Food Unwrapped fame to the kitchen on 1st June, and he will be followed by 'This Morning's Phil Vickery on 2nd June. On the final day of the show The Great British Kitchen will have a Caribbean feel with Wilfred Emmanuel-Jones MBE, 'The Black Farmer'. As if this wasn't enough for foodies, the organisers are excited to introduce a brand-new Cheese Marquee as well as the Regional Food & Drink Marquee.
For young visitors, Lakeside Farm and its interactive exhibits are a must, and don't forget to visit Tractor Ted! You may also be lucky enough to see Bubble Inc or the Jelly Roll Jazz Band as you walk around, or whilst you take a ride on the ever-popular Bath & West train – the best way to see the Showground, whatever your age! The hugely popular Pilton Tent and Woodland & Countryside Arena will also be a part of your unforgettable family day out.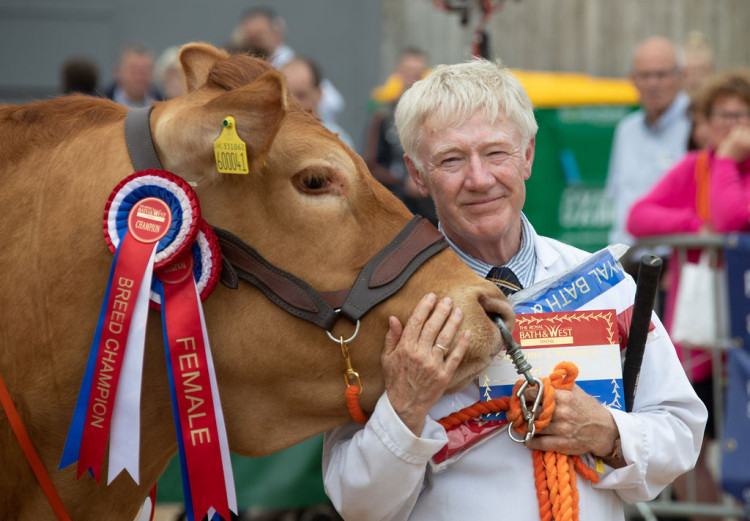 Ticket prices have been frozen for the third Show in a row, with Advance Saver Tickets starting from £22 per adult. Each Advance Saver ticket also allows FREE admission for two children, making theRoyal Bath & West Show a great value day out for all the family. Visit www.bathandwest.com/tickets to book your tickets.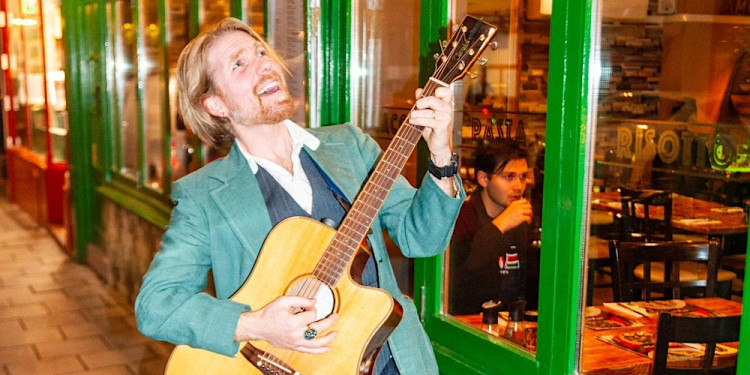 Why not kickstart your weekend with an unforgettable evening of entertainment at "Tom Veck: Songs in the Key of Strife."? On Saturday, 27th May 2023, head over to The Art Bank Cafe on the High Street. Tom Veck, a talented performer known for his unique style, will take the stage with special guests 'The Real Cheesemakers.'
Prepare to be amazed as Tom delivers a mix of comedy songs, gameshow elements, and unexpected surprises. This exclusive preview of his Edinburgh Fringe show is not to be missed. Doors open at 7 PM, and the show starts around 8 PM. Secure your spot in advance for £8 from the venue or pay £10 at the door.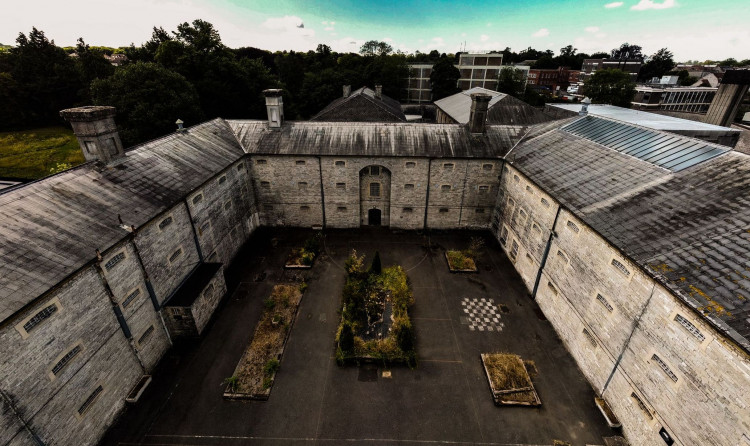 If you're a fan of the paranormal and crave spine-chilling adventures, Shepton Mallet Prison is the place to be. On the nights of Saturday, 27th May, and Sunday, 28th May 2023, this infamous prison welcomes ghost hunters for a thrilling experience. Once home to the notorious Kray Twins, the prison has a reputation for intense hauntings. Spend the night within its eerie walls, equipped with ghost hunting tools, and explore its darkest corners. The friendly Haunted Happenings Ghost Hunting Team will guide you through the supernatural encounters. To book your spot, visit their website or call 0115 9720570 / 07837845912.
For a more family-friendly outing, attend the monthly Café Church at Evercreech Village Hall. Taking place every fourth Sunday, this informal service is open to all. From 9:30 a.m., enjoy activities and refreshments with your loved ones, followed by worship starting at 9:50 a.m. It's a wonderful opportunity to bond with the community and nourish your spiritual side.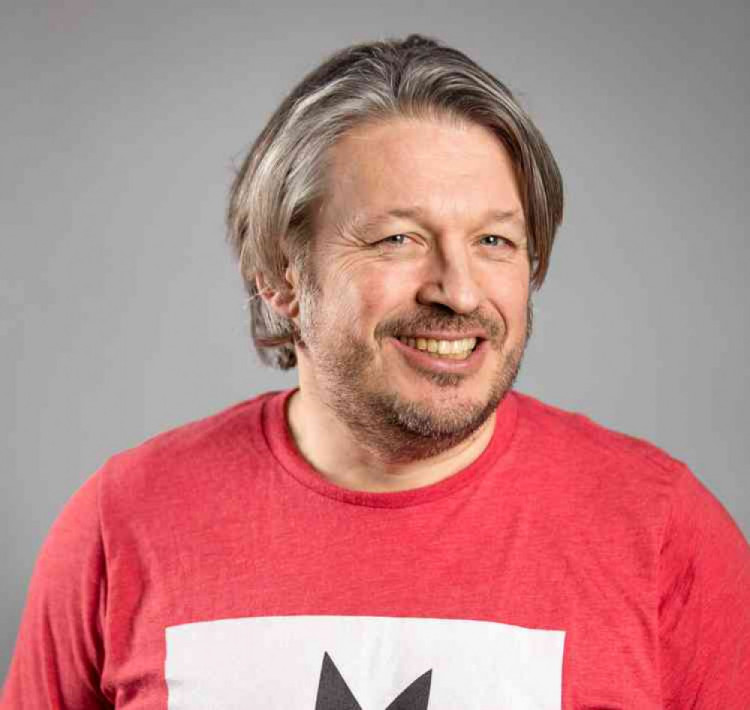 The Wells Comedy Festival 2023 is nearly here - running from Friday 26 - Sunday 28 May. The weekend kicks off with the brilliant Rhys James, Paul Foot and Chloe Petts on Friday evening. If you haven't bought your tickets yet, not to worry, you can have a look at the website at the full line up of shows coming to Somerset this weekend. Although shows are beginning to sell out, there are still shows with tickets available across the weekend, including a handful of tickets available for the Galas on both the Friday and Saturday night, Esther Manito and Celya AB's Work-in-Progress shows on Saturday and Sam Campbell and Spencer Jones on the Sunday!If you've already booked tickets for one of the galas, why not give Edinburgh Comedy Award Nominee Colin Hoult, or Winner Jordan Brookes on the other evening?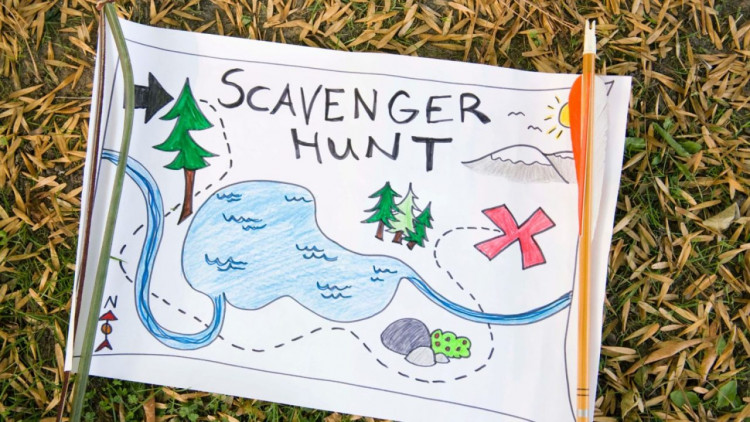 Looking for engaging activities during the half-term break? The Bishop's Palace and Gardens in Wells have got you covered. From 27th May to 4th Jun 2023, the palace offers a range of events suitable for the whole family. Embark on a Spring Scavenger Hunt to explore the stunning gardens and witness the magic of spring. Join master storyteller Beth Webb on 30th May for captivating tales that will enchant everyone. On 1st June, unleash your creativity during the Family Crafting session and celebrate the vibrant spring season. These events are included with any standard admission ticket, allowing you to explore the palace's rich history and beautiful surroundings. Visit their website to purchase tickets.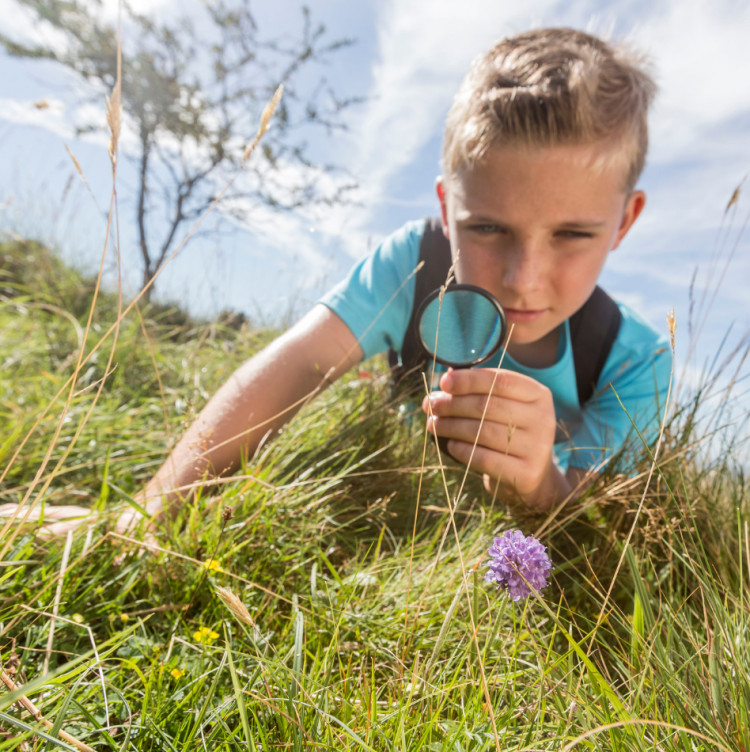 Nature enthusiasts will find bliss at Cheddar Gorge & Caves during the May half-term. From 27th May to 4th Jun 2023, immerse yourself in the wonders of the natural world. Take part in the Bat Trail at Gough's Cave and learn about these fascinating creatures. Engage in interactive nature talks, where you'll discover the local flora and fauna that call the gorge their home. Don't forget to pick up the Spring Into Nature Activity Sheets and explore the Cliff-Top Walk with your family. Admission to these activities is included in the Day Ticket, granting access to various attractions within the site.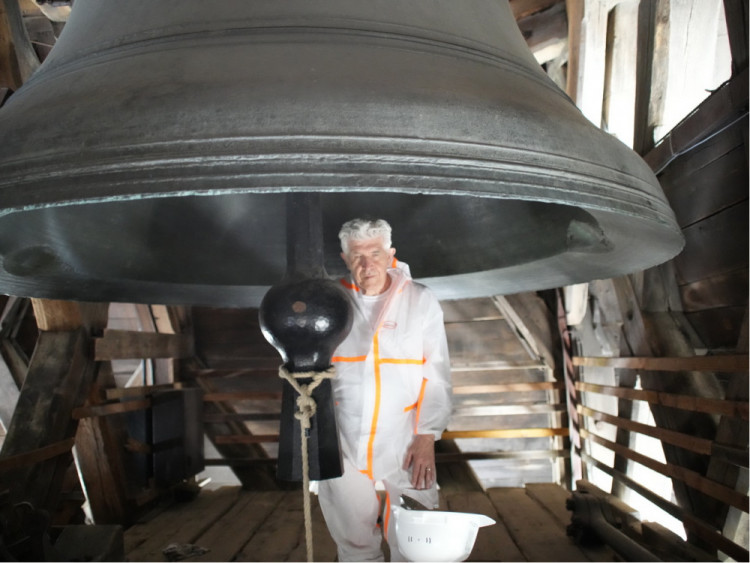 Art lovers and history buffs will be captivated by Bill Fontana's "Silent Echoes: Notre Dame" at Wells Cathedral. From 11th May to 3rd Jul 2023, this unique sound sculpture will make its UK debut in the cathedral's medieval Undercroft. Originally commissioned for a partnership between the Pompidou Centre and IRCAM in Paris, Fontana has specially adapted the installation for the historic setting of Wells Cathedral. Experience the captivating response to the devastating fire at Notre-Dame Cathedral in Paris through the cathedral's ten bells. Admission to this remarkable exhibit is included with the cathedral visit.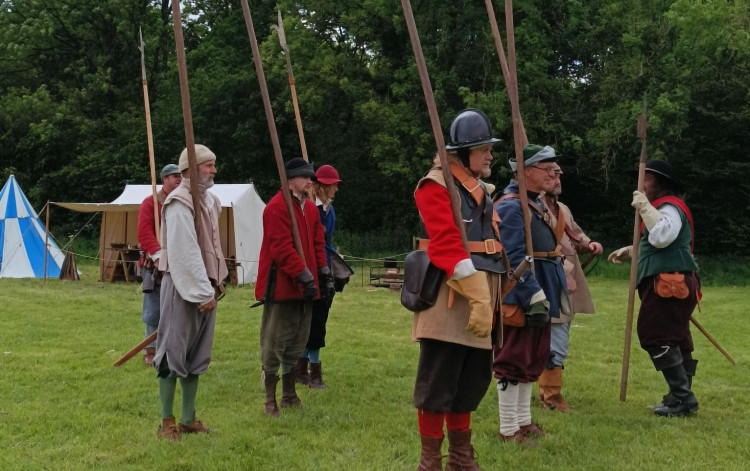 History enthusiasts can't miss the Civil War Weekend with the Wardour Garrison at The Bishop's Palace in Wells on 27th and 28th May 2023. Immerse yourself in over 800 years of history and explore the 14 acres of RHS Partnered gardens. Witness the cooks in action, participate in soldier games, and discover various crafts around the encampment. It's a fantastic opportunity to delve into the past and create lasting memories.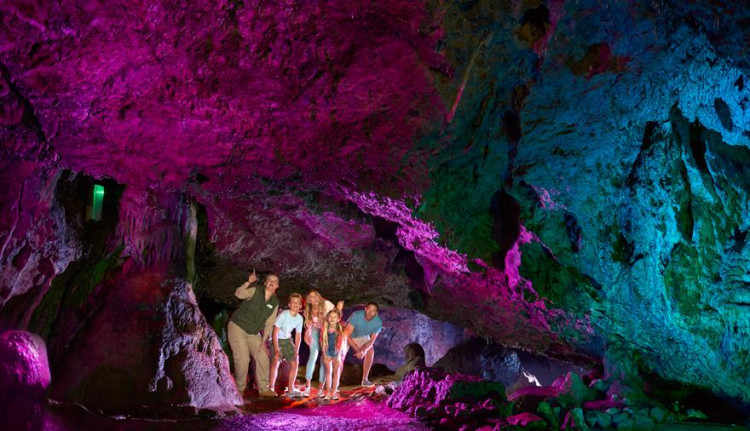 If you're seeking family-friendly fun, Wookey Hole Caves offers a wide range of activities. Explore the fascinating caves, encounter mythical beasts and legends, and enjoy the Scoob! 4D Experience in their cinema. Engage in adventure golf, visit the Paper Making Museum, and let your little ones have a blast in the soft play zone. Be amazed by the young performers at the Wookey Hole Circus School. With a plethora of attractions for all ages, Wookey Hole guarantees a memorable day out for the whole family.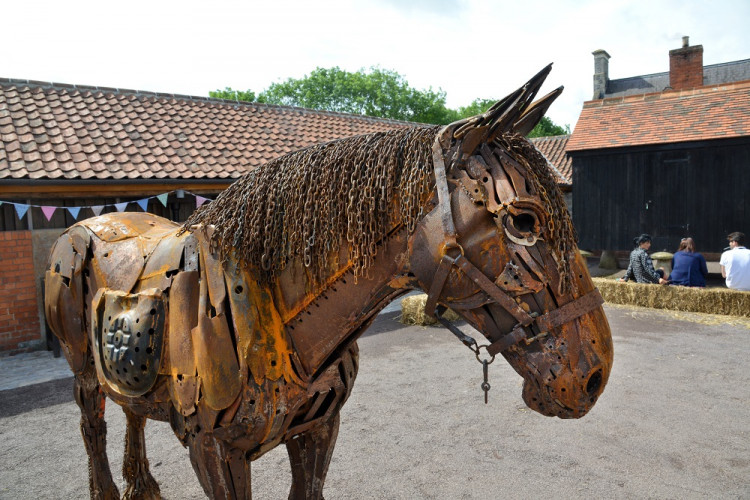 For those interested in local wildlife and art, the Somerset Rural Life Museum in Glastonbury has exciting events planned. Discover watery wildlife along river banks, engage in art inspiration through exhibitions, make fish crafts, and participate in interactive paint-making sessions. These activities will spark imagination and provide hands-on experiences for all participants.
Glastonbury Abbey also offers a creative family activity. On Tuesday, 30th May 2023, from 11:00 a.m. to 1:00 p.m., join a craft session in the Abbey Museum. Create fun ladybird and dragonfly bookmarks using craft sticks, paint, glue, and googly eyes. This messy but delightful activity is suitable for the whole family, with children accompanied by an adult.
The Shepton Mallet area is buzzing with events and experiences to suit all interests. Whether you're seeking laughter, historical insights, family adventures, or artistic inspiration, Shepton Mallet has you covered. Gather your loved ones, plan your itinerary, and prepare for a memorable weekend and half-term break in this vibrant town.