Collett Park Day Returns to Shepton Mallet: A Day of Music, Food, and Community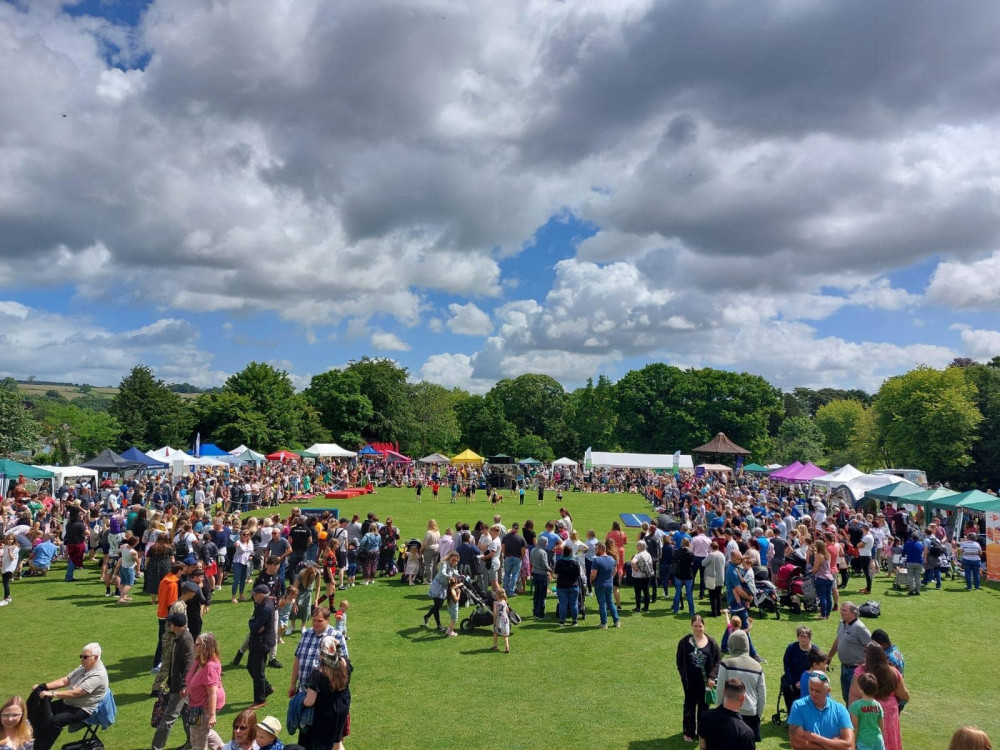 Collett Park will be completely transformed into a lively celebration of all things Shepton.
Shepton Mallet residents are eagerly anticipating the return of the beloved Collett Park Day after a two-year hiatus due to the Covid pandemic.
This free community event, scheduled for Saturday, June 10th, 2023, is poised to be bigger and better than ever before.
Collett Park will be completely transformed into a lively celebration of all things Shepton.
The event will showcase stalls from the town's businesses and organizations, offering a wide range of products and services. Visitors can expect a feast for the senses, with live entertainment that includes captivating music performances, enchanting majorettes, impressive hula hooping displays, stunning gymnastics routines, and exciting foot darts. The festivities will also feature family-friendly attractions such as a bouncy castle and an inflatable assault course, ensuring endless fun for everyone.
Kicking off the festivities, at 10:00 am, the Shepton Mallet Big Band will grace the bandstand, filling the air with music. the Castle Cary Cygnets Majorettes will take the People's Stage at 1:00 pm, captivating the audience with their mesmerising routines. And let's not forget the ever-entertaining Eddie Dean, who will command the bandstand from midday, providing a memorable musical experience for all.
The Chapel Dance Studio's very own talented dancer will showcase their skills on the People's Stage at 2:00 pm, leaving spectators in awe. Sports enthusiasts are in for a treat as Sports Day activities, including sack races and tug of war, take place on the People's Stage from 3:00 pm to 4:00 pm.
Collett Park Day serves as a fantastic opportunity for local businesses and organizations to engage with the community. It provides a platform for them to share their offerings, connect with residents, and foster a sense of pride in all things Shepton.
As the largest day of the year for the town, Collett Park Day promises an unforgettable experience for attendees. Last year, over 3,000 people flocked to the event. This year's edition is expected to surpass all expectations and reignite the spirit of togetherness and celebration that defines Shepton Mallet.
Organisers are thrilled to welcome back familiar faces, such as Pop's Thai Kitchen, which will be serving its delectable Thai cuisine once again. In addition, the event will feature a wide range of food vendors catering to various tastes, ensuring that no attendee leaves hungry.
Collett Park Day offers more than just entertainment and food. It's a day for local artisans and businesses to thrive, offering their products and services to a captive audience. Community stalls will showcase the talents and craftsmanship of Shepton Mallet's residents, creating a vibrant marketplace within the park.
The event's success is not possible without the support of the community. Trader stalls and sponsorship opportunities are still available, providing businesses with a unique chance to be part of this fantastic event. Those interested are encouraged to visit the event's website for more information and to secure their participation.
Make sure to mark your calendars for Saturday, June 10th, 2023, and join the festivities at Collett Park Day in Shepton Mallet.
It's an occasion that brings the community together, celebrates local talent, and creates cherished memories for residents and visitors alike. Don't miss out on this vibrant and joyous celebration in the heart of Shepton!