The Wells Business Forum - Network Breakfast Meeting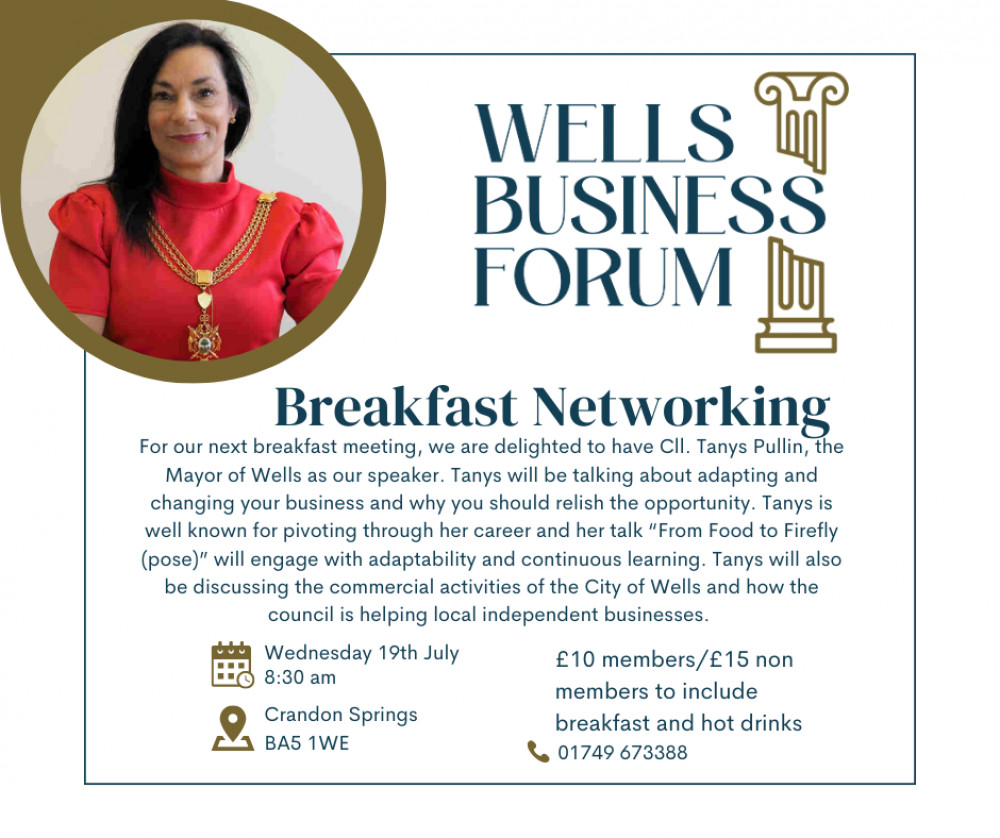 Tanys will be talking about adapting and changing your business and why you should relish the opportunity
For our next breakfast meeting, we are delighted to have Cll. Tanys Pullin, the Mayor of Wells as our speaker.
Tanys will be talking about adapting and changing your business and why you should relish the opportunity. Tanys is well known for pivoting through her career and her talk "From Food to Firefly (pose)" will engage with adaptability and continuous learning.
Tanys will also be discussing the commercial activities of the City of Wells and how the council is helping local independent businesses.