What's on in Shepton this weekend: Live music, antiques fairs and drive a steam train for a tenner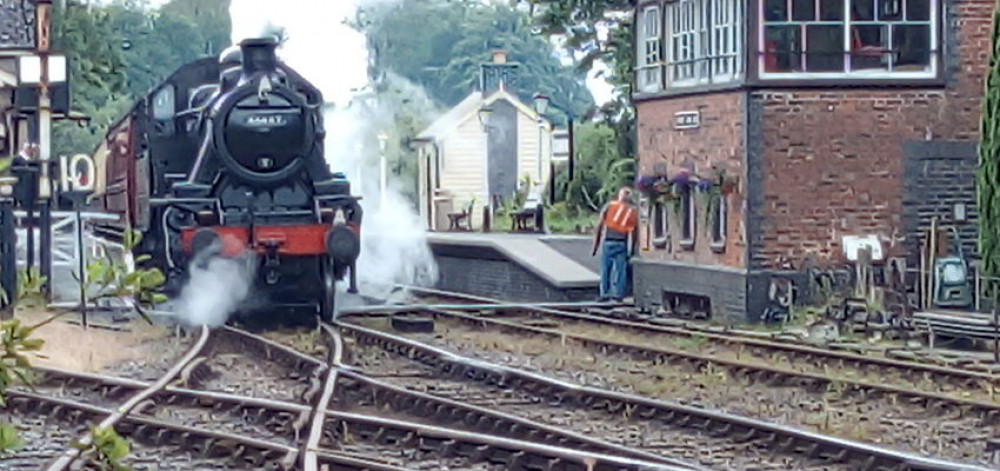 It's Thursday so it's time for a round-up of all the events occurring in your area over the weekend and into the coming week.
Read on for not to be missed outings this week - but remember: this is just a few of the events that have caught our attention - there's loads more going on out there in your community.
Remember if you're running an event, you can add it to our listings for free using the Nub It button!
What's on in Shepton Mallet is brought to you by our sponsor The Bath and West Showground
Antique & Collectors Fair - 17th March - 19th March 2023
Admission: £10 from noon on Friday. Saturday and Sunday entry £5
The biggest antiques event in the West Country returns to the Bath & West Showground. Hosting 600 stands in the charmingly unique shopping venue, you can be sure to find something of taste and discover plenty of antiques, vintage and collectors items to take home with you!
Antiques and vintage items range from vintage teddies, fine china, silver, jewellery, paintings, stamps, coins, postcards, silver, crystal, militaria, restoration products and luxury leather luggage… and that's just the beginning! Speak with IACF's informative and friendly dealers who are happy to help find the perfect antique for you!
Tickets are available online and at the door.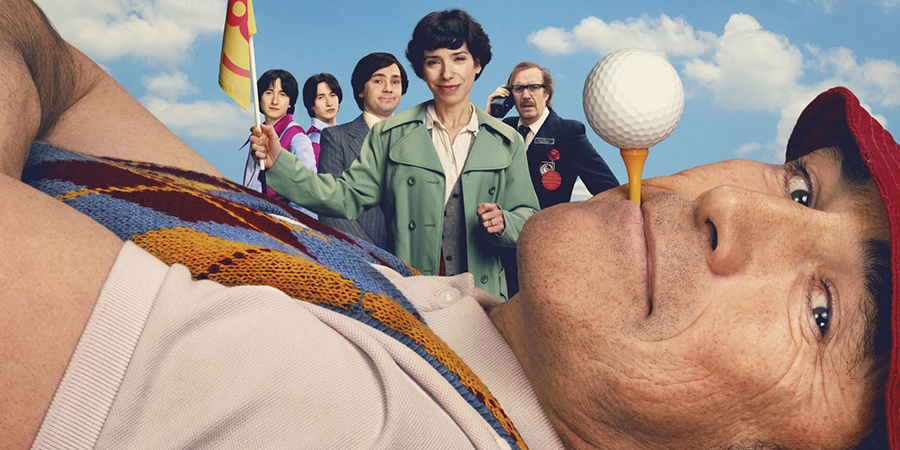 Screening: Phantom of the Open - Evercreech Village Hall, Saturday 19th March at 7.15pm
'The heart-warming true story of Maurice Flitcroft, who entered the 1976 Open despite never playing a round of golf before. The extraordinary story of an ordinary man, The Phantom of the Open is an uplifting and moving comedy-drama about pursuing your dreams and shooting for the stars, no matter what hand you're dealt.'
Join for a relaxing evening with refreshments available at the bar, and comfortable cabaret-style seating.
Doors will open at 18.30 for a 19.15 start.
Tickets are £5 for adults and £3.50 for children 12 and under, and can be booked in advance by emailing [email protected] or by calling/texting 07765 892004. (Children must be accompanied by an adult).
Fiona Campbell's exhibition at

[email protected]

#8 in Shepton Mallet
Fiona will showcase developing work following her 3-week residency in the empty shop space. This will feature suspended, wall-mounted and freestanding artworks. The work responds to entanglements and cycles in our natural world, using reclaimed materials.
The exhibition runs from the 11th to 19th March and is open from 11am-4pm daily.
For more information go to www.smartculture.org.uk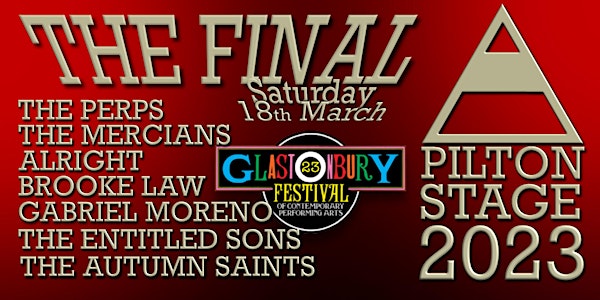 THE PILTON STAGE 2023 FINAL (2)
The Pilton Stage - Finals (Part 2)
The second Final of The Pilton Stage 2023 and the culmination of months of preparation, performance and judging. The seven extremely accomplished artists from all around the UK taking part in this event have already proven themselves worthy of their place in this first final and are all equally capable of winning.
Now it's time for them all to gather again in Pilton and to play for one last time to discover who will play at the world-famous Glastonbury Festival in June. The standard of all the participants this year has been incredibly high and this final will undoubtedly be by far the most difficult to judge.
1. BROOKE LAW (London)
2. THE AUTUMN SAINTS (Oxford)
3. THE PERPS (Manchester)
4. GABRIEL MORENO (London)
5. ALRIGHT (Blackpool)
6. THE ENTITLED SONS (Somerset)
7. THE MERCIANS (Leicester)
Doors open at 7.00pm with the first performance at 7.30pm.

Steam gala - East Somerset Railway - Saturday, 18 March – Sun, 19 March - Cranmore, Shepton Mallet
Ever thought what it would be like to take the controls of a locomotive? Well you can! With our Driver for a Tenner.
For just £10, one of our drivers will welcome you onto the footplate of our locomotive at the sidings by our Engine Shed. They will show you the wonderful dials and controls and what it takes to drive one of these beautiful feats of engineering. Then blow the whistle and away you go, absorbing the thrill of driving a real locomotive!
Driver for a Tenner is run on a first come first served basis, with limited slots each day. You can book your tickets here.
To take part in Driver for a Tenner please make your way to the sidings by the Engine Shed the crew will be waiting to show you the amazing joy of driving a locomotive.
Children under 5 years old are likely to be a bit frightened, so we do not recommend Driver for a Tenner for them. Children between 5 and 16 years old are welcome to have a go providing they are accompanied by a responsible adult and it is always at the Driver's discretion.
Also running is a steam gala to ensure that you get your fix of steam trains. The inventory includes
10:30 - 4110 - First Passenger Run
11:20 - 46447 & 4555
12:15 - 46447
13:15 - 4110
14:05 - 4555
15:05 - 4555 & 4110 - 60th Anniversary Double Heading
16:00 - 46447 & 4110
Demonstration freight trains going from the Depot (Engine Sheds) to the tanker sidings. 12:00 - 4110 (to depot). 12:55 - 4110 (to tanker sidings). 14:45 - 46447 (to depot)
All subject to availability and late changes - tickets here.
Allelujah [12A]
Shazam! Fury Of The Gods [12A]
80 For Brady [12A]
Champions [12A]
65 [12A]
Epic Tails [U]
Puss in Boots: The Last Wish [PG]