Unlock the past to secure the future: Shepton Mallet Prison's groundbreaking 'Education Behind Bars' program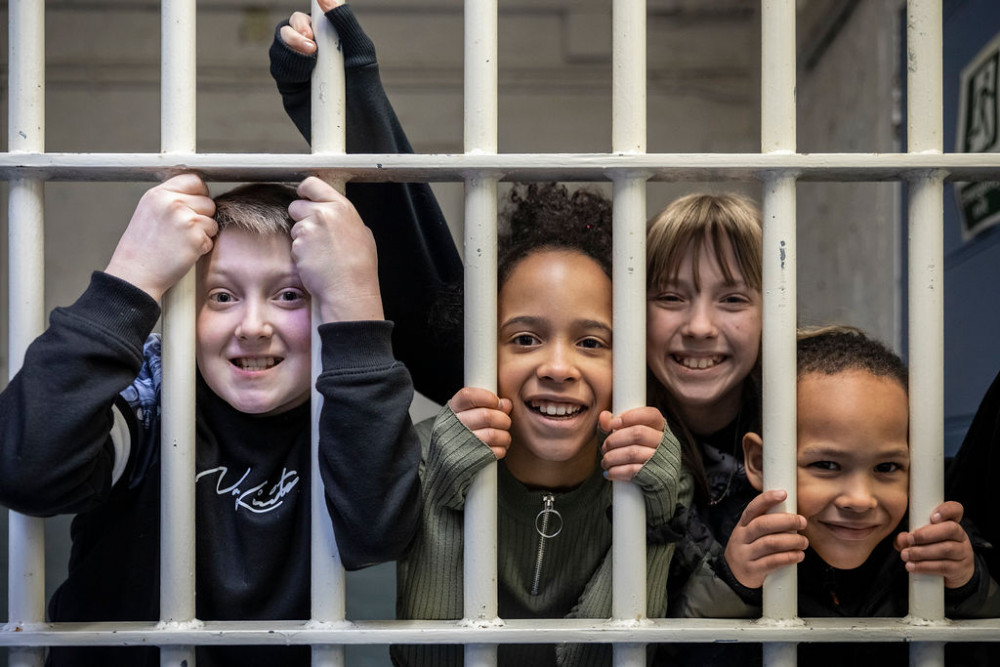 'Education Behind Bars' is an engaging exploration of crime and punishment
The once-fearsome walls of the decommissioned Shepton Mallet Prison now echo with a different kind of sound - the enthusiastic chatter of students immersing themselves in a unique educational journey. Welcome to 'Education Behind Bars,' a revolutionary national programme breathing new life into old cells.
Designed by the visionary minds of education and history specialists, 'Education Behind Bars' is an engaging exploration of crime and punishment, The programme replaces traditional textbook learning with insightful exercises and vibrant activities, sparking a dynamic discourse among young learners.
Initiated at Shepton Mallet and rolling out to other decommissioned prisons, this unique educational venture offers a revealing glimpse into an often misunderstood aspect of society. At a time when youth crime rates are reaching concerning peaks, 'Education Behind Bars' stands as a timely intervention, casting a stark, unfiltered spotlight on the realities of prison life.
The programme transcends the traditional boundaries of heritage-led educational initiatives, combining interactive and immersive elements with a classic teaching approach. Each element of the programme is carefully curated to cater to all Key Stages, providing students with comprehensive education packs and teachers with essential resources.
Inclusive and adaptable, 'Education Behind Bars' embraces all students, regardless of age, abilities, or learning environment. Schools, colleges, universities, SEN & PRU institutions, home educators, and even youth groups such as Scouts and Guides, are welcomed to partake in this riveting journey through history and society.
Joel Campbell, CEO of Cove Group who pioneered the programme, said: "We wanted to create a new style of programme to tackle the rising crime rates, but we wanted something meaningful which truly educates the next generation. Creating an immersive experience coupled with traditional education allows us to open the imagination of each individual student, from here we can begin to educate on crime and punishment, and how both have had an impact on our society.
"Using our experience of previous education visits as heritage led attractions enabled us to develop something which had never been done before, which will have a huge impact on those taking part.
"It just made sense that the best way to tackle rising crime rates in the young, is to show them first-hand what life behind bars is like and connecting them with the reality of this unseen world. It's our belief that, every student should experience this programme and it should be part of the national curriculum at each Key Stage. It's our belief that, 'Every Child Should Go To Prison' - even if it's just for a few hours."