Somerset youth encouraged to stand for Youth Parliament and make their voices heard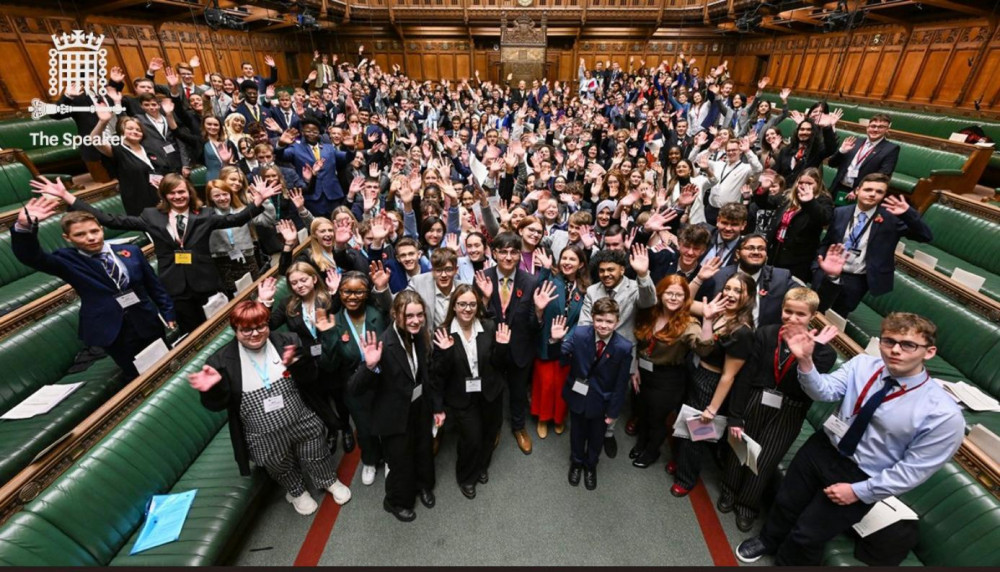 Once elected, Somerset's MYPs will serve a term from March 2024 to February 2026, representing the county at the national UK Youth Parliament.
Young people in Somerset have the golden opportunity to influence change by nominating themselves for election as a Member of the Youth Parliament (MYP).
The nomination period is open to young people aged 11 to 17 who reside or attend school, college, or youth clubs in Somerset. The deadline for nominations is midnight on Sunday, 12th November.
Candidates will represent one of three areas: Taunton Deane & Somerset West, Bridgwater & Sedgemoor, and South Somerset & Mendip. Interested candidates can visit Democracy and young people on Somerset Council's website to register.
Once elected, Somerset's MYPs will serve a term from March 2024 to February 2026, representing the county at the national UK Youth Parliament.
The current MYPs will hand over their duties to the newly elected ones between January and March next year.
MYPs will be supported by an Advisory Group consisting of young people from various backgrounds, aged 11 to 18. This group participates in consultations, decision-making, planning, grant allocation, and campaigning based on their chosen manifestos.
Young people can register to vote in the elections and cast their votes for three candidates, one from each area. The voting period runs from Monday, 13th November to Friday, 15th December.
Candidates will be informed of the results by Wednesday, 20th December, with a public announcement slated for early January 2024.
Information sessions are scheduled for Thursday, 28th September and Wednesday, 4th October via Zoom, offering a platform for potential candidates, parents, educators and youth workers to engage with current MYPs and the Advisory Group.
All candidates must attend an 'Election Information and Development Day' on Saturday, 9th December at Donyatt Village Hall. The day features activities and workshops focusing on youth influence, representation, campaigning, and public speaking.
Candidates receive a certificate and the chance to join the Advisory Group, where they benefit from the same developmental opportunities as elected MYPs, along with the possibility of spearheading projects.
Jas, a current Somerset MYP in Sedgemoor and Mendip, said: "We should be working alongside decision makers and services, especially where things affect our lives; consulting, advising, coming up with ideas and solutions – telling them what concerns us and what we need."
Joel, also a current MYP in Taunton West Somerset, said: "No-one should work with or for children and young people unless our voices are included continually and consistently. 'Youth Voice' should be fixed at every level of decision making in services, to get the best outcomes possible."
Tessa Munt, Executive Member for Children, Families and Education at Somerset Council, said: "Young people will inherit the problems of today, and are the decision-makers of the future. This is why it's important that they have their say about the services and issues affecting them. I would encourage every young person who wants to voice their opinions to consider nominating themselves for the Youth Parliament, and for every young person in the county to vote in the elections to ensure they are represented fairly and properly. MYPs are there to make sure your views are heard by the people who make decisions. When the time comes, vote!"