Mendip staff raise £1,000 for charity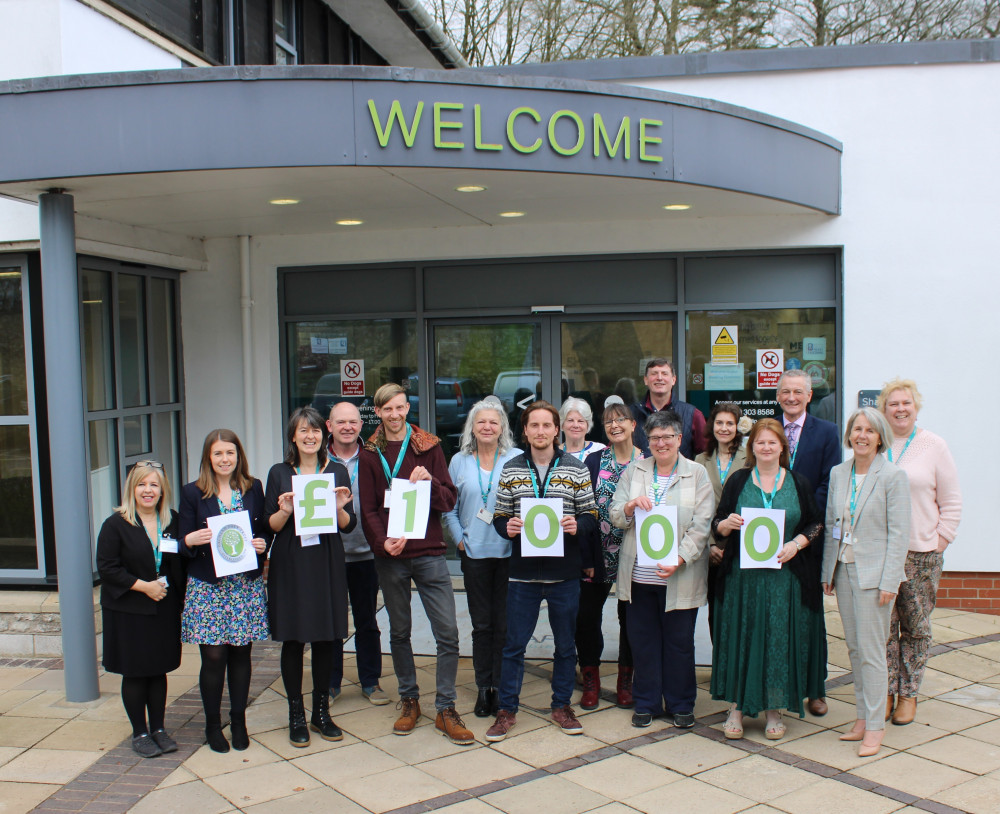 Mendip District Council staff have raised a total of £1,000 for their Staff Charity of the Year, Orchard Vale Trust.
Orchard Vale Trust is a Wells-based charity which supports adults with learning disabilities to live life to the full through community support, day services and residential homes. They offer a range of activities helping people to socialise, learn new skills and earn qualifications.
Funds have been raised through sponsored activities and online fundraisers such as raffles, competitions and donating to the charity instead of buying Christmas cards for colleagues.
Every year, Council staff nominate a new cause to support for 12 months. Previous beneficiaries have been Time is Precious, CLIC Sargent, YMCA Mendip, Alzheimer's Society, Age UK, and We Hear You. Staff have raised more than £10,000 for these good causes in recent years.
Orchard Vale Trust will be the last Staff Charity of the Year as the Council closes for business on 31st March 2023.
Stuart Brown, Chief Executive at Mendip, said: "We are proud to support this important charity – our last as a district council.
"Mendip staff have yet again demonstrated their passion for supporting local charities by reaching their fundraising target.
"It is such an achievement, especially during the cost-of-living crisis.
"I would like to thank all Mendip staff for their commitment and dedication to fundraising down the years."
Liz Page, Chief Executive of Orchard Vale Trust said: "Thank you Mendip for choosing us as your Charity of the Year and for raising such an incredible total. Your efforts have meant we were able to purchase a defibrillator for our largest residential home – East Court.
"The support of Mendip staff is a massive boost for us, as community connections are so important as a local charity. Supporting vulnerable people is incredibly important and this donation will ensure we can provide an extra layer of safety to the people we support."
Liz explained that the Trust supports more than 40 individuals with learning disabilities, across four homes including a day service, ensuring clients can follow their passions and live their lives to the full.
If you would like to know more about Orchard Vale Trust, you can follow them on social media or visit their website: www.orchardvaletrust.org.uk.